Kaplan Career Institute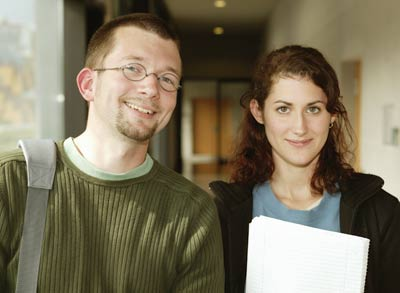 Questions? Fill out the form below to get answers.
Your educational needs. Our commitment.
At Kaplan Career Institute, we strive to provide quality education in a variety of program offerings. Our campuses, located across six states, offer associate's degree and diploma and certificate programs that combine general education, professional experience, and career-focused education to help you develop the skills to achieve your personal and career goals.
Areas of Study*
Allied Health
Business
Criminal Justice
Information Technology
Legal
Trades
Allied Health
Gain comprehensive training designed to prepare you with the knowledge and skills that could help you pursue entry-level opportunities in the health care field. Experience the satisfaction of helping people when they need it most.
Business
Unleash your talent and develop the skills to become part of the business world. Gain the critical-thinking and problem-solving skills to help you pursue entry-level opportunities in the business field.
Criminal Justice
Maintain the security in our communities that will always be important to our society. Develop the decision-making and judgment skills that could help you pursue entry-level opportunities in the criminal justice field.†
Information Technology
Maintain and repair the computer systems many organizations rely on to conduct day-to-day business. Through hands-on training in computer laboratories, you could develop the communication, teamwork, and critical thinking skills to help you pursue entry-level opportunities in today's competitive marketplace and become a productive member of a business office.
Legal
Play an important role in a legal environment. Gain the confidence and experience that could help you stand out to employers and acquire the communication, research, and analytical skills to pursue entry-level positions in the legal field.‡
Trades
Train for the skills that could help you pursue new career opportunities. Develop the practical skills to pursue career success through group discussions, lectures, and hands-on experience with equipment typically used in the field.§
The Kaplan Commitment℠
At Kaplan Career Institute, we believe commitment works both ways. We are dedicated to your success and value your reason for going to school. That is why we are offering you an opportunity to experience real classes, for real credits, for an introductory period before having a tuition obligation.#
Why Choose Kaplan Career Institute?
Flexible schedules
Tutoring
Academic services
Limited class sizes
Career placement assistance
Career-focused education
Hands-on training
Experienced faculty and staff
Start today by taking the first step with Kaplan Career Institute.
*Areas of study may vary by location.
†Additional academy training may be required for law enforcement positions.
‡Paralegals are not lawyers and cannot practice law or give legal advice.
§Certain positions may require additional training, licensing, or certification.
#No credits will be earned if the student withdraws from the program. All students who choose to enroll in a program will be responsible for a non-refundable enrollment fee. Students must withdraw before the close of business on the last day of the introductory course for tuition exemption. Students continuing beyond the introductory course will be responsible for tuition in full and the cost of course materials, including textbooks and uniforms.
While programs are designed to prepare graduates to pursue employment in their field of study, or in related fields, the School does not guarantee that graduates will be placed in any particular job, or employed at all.
Kaplan Higher Education or its authorized agents and representatives may contact me via email or telephone to discuss these and other educational opportunities in the future.
Programs Available at Kaplan Career Institute :
Kaplan Career Institute Campuses:
Broomall (Delaware County)


If you are looking for a place to get a great education in Philadelphia, you will find it at Kaplan Career Institute. Our campuses are easily accessible from all over the greater Philadelphia area.

Our Broomall campus offers a terrific place to pursue your education in the southwest region of Philadelphia. The campus is located in Delaware County, approximately nine miles from downtown Philadelphia, and offers convenient access from I-95, Route 1, Route 202, I-476, the Pennsylvania Turnpike (I-276), and the Schuylkill Expressway (I-76). The Southeastern Pennsylvania Transportation Authority (SEPTA) bus line number 112 runs between the 69th Street Terminal in Upper Darby and Broomall and stops directly in front of our building at Sproul Road.

Philadelphia is one of the world's finest cities, famous for numerous historical milestones and monuments, fine art and cultural attractions, and the best cheese steaks in the world. The area surrounding our campus is bordered to the south by the Delaware River, which provides some of the best sport fishing in the area. The Broomall community offers a comfortable suburban lifestyle, with world-class amenities right around the corner. Enjoy the excitement of professional sports teams or indulge in the great outdoors at one of the area's many parks and recreation facilities.

Philadelphia


Kaplan Career Institute, Philadelphia campus, was founded in Harrisburg, Pennsylvania in 1918 as Beckley College, a business school offering vocational training to students. Although the name and ownership of the school has changed over the years, our focus on quality education remains strong. After changing its name to Thompson Institute, a branch campus was opened in Philadelphia in October 1982, offering many of the same programs as the Harrisburg campus.

Thompson Institute was acquired by Quest Education Corporation, a subsidiary of Kaplan, Inc., in 2002. Later that year, Quest changed its name to Kaplan Higher Education Corporation. In January 2012, Thompson Institute became Kaplan Career Institute. Nearly 25 years later, Kaplan Career Institute in Philadelphia continues to offer outstanding career education.
For more information about our graduation rates, the median debt of students who completed the program & other important details, click here.